Book now!
Thoughtful use of resources conserves the environment to a great extent. This applies to all areas, whether soap, energy or water. For this reason, we at Hotel Auszeit, for example, do not completely clean your room during your stay. Our entire breakfast menu does without unnecessary packaging waste and the cosmetic care products in our bathrooms are free of plastics. The good spirits of Auszeit use only organic cleaning products for cleaning and that in the refill system. Thus, we consciously avoid unnecessary plastic waste. In 2021 we had all our sustainable actions audited by the specialists of GreenSign. Our hotel was awarded with the level 3 out of 5. It was the right decision, because recently GreenSign reached a huge milestone - the seal was recognized by the international Global Sustainable Tourism Council (GSTC) and is now looking forward to the international expansion of the seal.
Nevertheless, we are constantly developing and are very proud of the GreenSign certificate. The seal and all that has already been implemented are just the beginning of our journey to contribute to climate protection and to work for equality and diversity on a social level. There is no standing still at the Auszeit Hotel.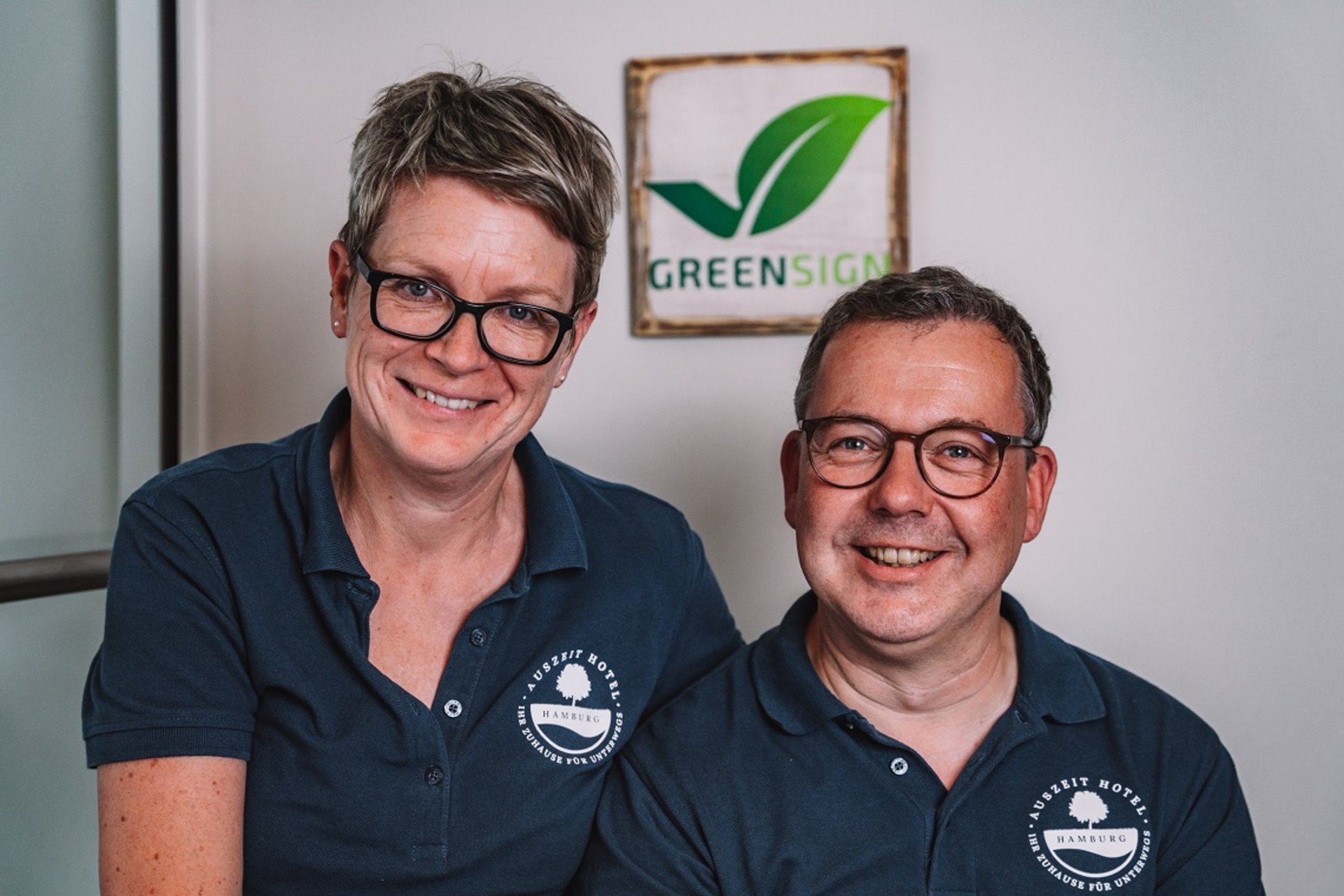 Our philosophy: Ecological sustainability
Our environment is our most valuable asset. We therefore want to make our hotel operations as environmentally friendly and resource-saving as possible. Since the Auszeit Hotel opened in 2013, sustainability has been one of the most important pillars of our corporate philosophy. This claim drives us and our employees - every day. In doing so, we always strive to uncover new opportunities and possibilities in order to become even better.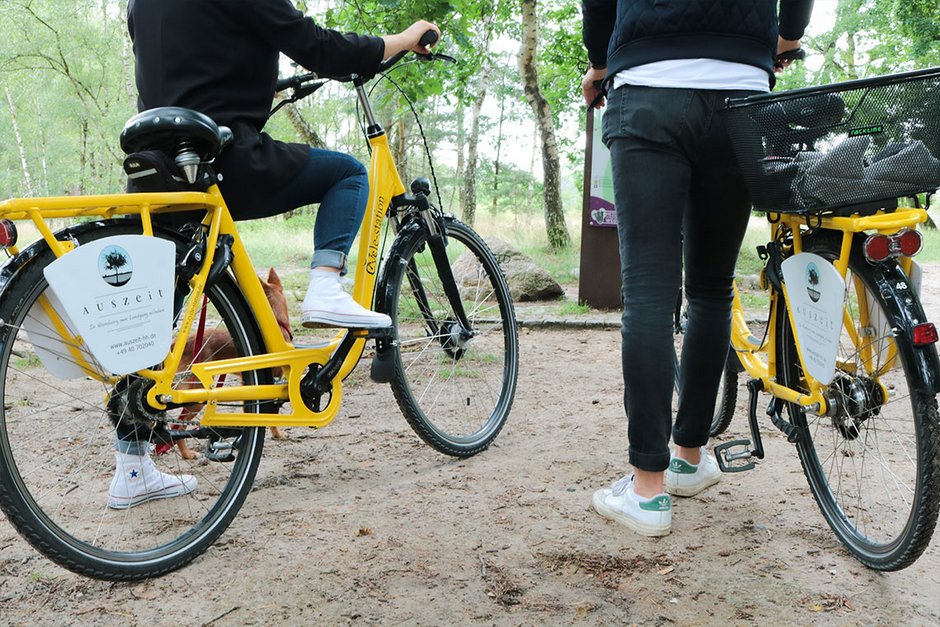 We offer you as our guests as well as our employees the possibility to make your mobility CO2-neutral. For a small fee, you can rent bicycles from us and explore Hamburg and its enchanting surroundings in a completely climate-neutral way. Our employees also run small errands for our guests by bike - out of respect for our environment.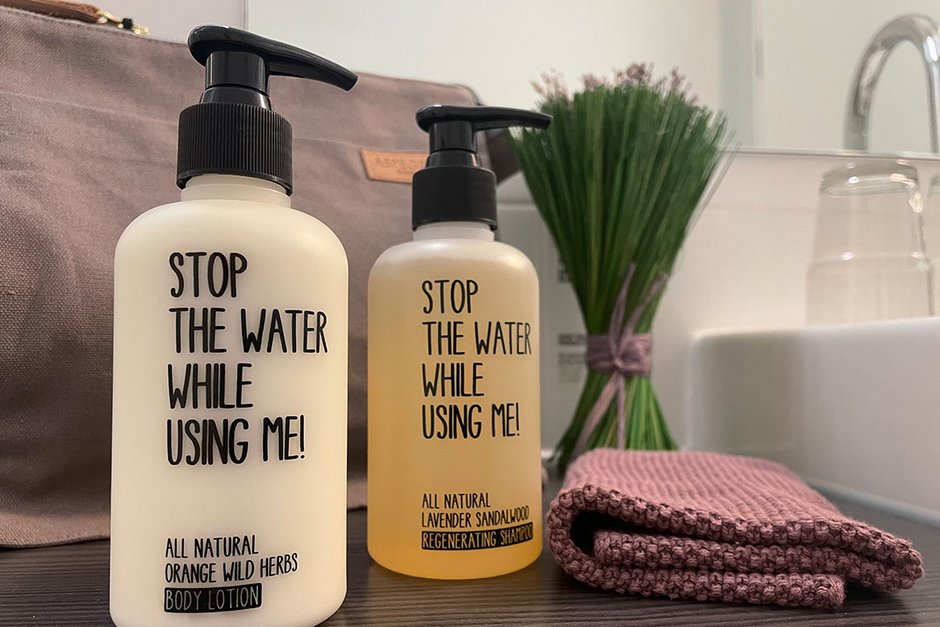 Refillable natural cosmetics
We only provide you with natural cosmetics that are one hundred percent refillable - whether body lotion, soap, shower gel or shampoo. You will find all of our "Stop the Water" products in practical, refillable containers for daily use. The production of the products, which are even vegan with the exception of the hand soap, is of course completely free of animal testing. By using these high-quality products, you are helping us to save water and protect the environment.
Environmentally friendly cleaning products
Our cleaning products ensure that you don't have to worry about cleanliness, tidiness and hygiene at the Auszeit Hotel. We source our products from dedicated, certified manufacturers who - like the Auszeit Hotel Hamburg - keep an eye on their eco-balance in all business processes. By not cleaning the rooms completely every day, you are also making an extremely valuable contribution to sustainable and resource-saving hotel operations - and we are grateful to you for that!
True Auszeit thanks to Slow Food
The Slow Food movement ensures that the future of all of our nutrition is guaranteed with the highest level of enjoyment thanks to a high sense of responsibility. Within the framework of Slow Food, an ecologically and socially responsible food system is implemented, which focuses on the protection of animal welfare and biocultural diversity - these are also the statements of Slowfood Deutschland e.V.. We support this attitude and put it into practice every day with the greatest passion.
Sustainable and social management is a top priority for us at the Auszeit Hotel. A central point is the human factor. We regularly support charitable projects through donations in kind and money, and our purchasing is exclusively regional.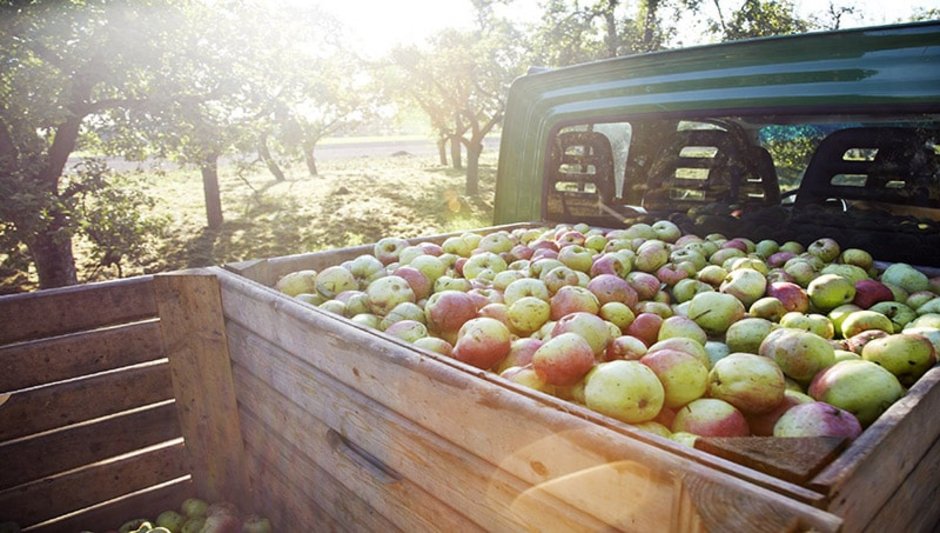 Project: The money hangs on trees
Regional. Social. Sustainable - this is a great project from Hamburg that we are happy to support. With the help of social fringe groups - or "forgotten people", as the project founders affectionately call them - unused fruit, or "forgotten resources", are harvested here. The project is financed by donations and the sale of drinks. Enjoy the delicious spritzers and juices, which come from local orchards, at our hotel directly from our fridge of trust and with your rich Auszeit breakfast.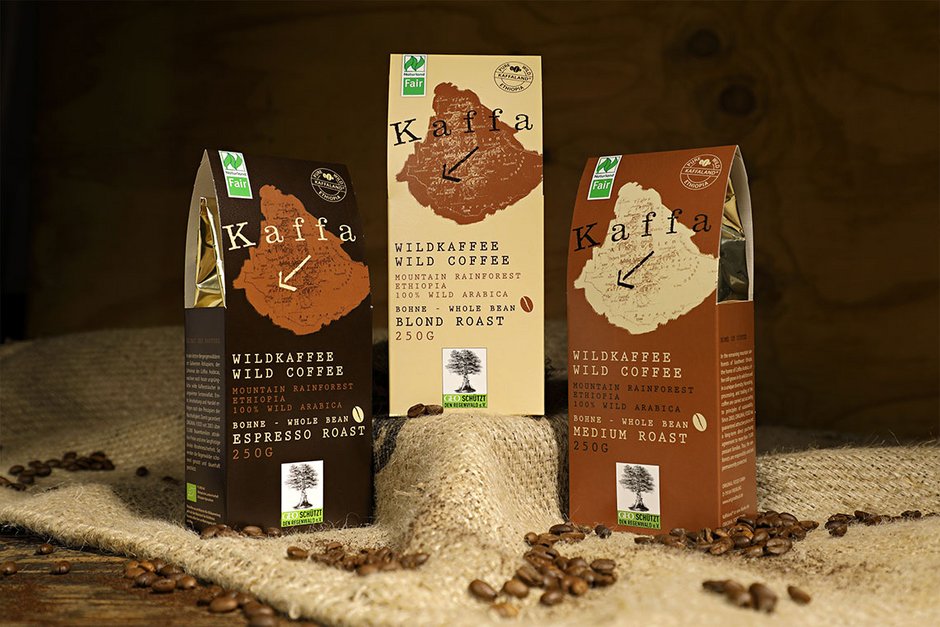 From the rainforest to the coffee cup
...and the smallholders benefit. Until 2003, wild coffee was known only to farmers in the Ethiopian rainforest. The rare beans were collected solely for private consumption. In the process, wild coffee brought no income - until a development initiative led by Original Food brought together wild coffee collectors in the south with coffee connoisseurs in the north. We serve you this coffee daily for breakfast with the good conscience on the one hand to contribute to the preservation of the rainforest and on the other hand to ensure a fair and equitable remuneration of the coffee farmers. At the end of your stay, simply take the coffee home with you and contribute together with us to the preservation of the rainforest.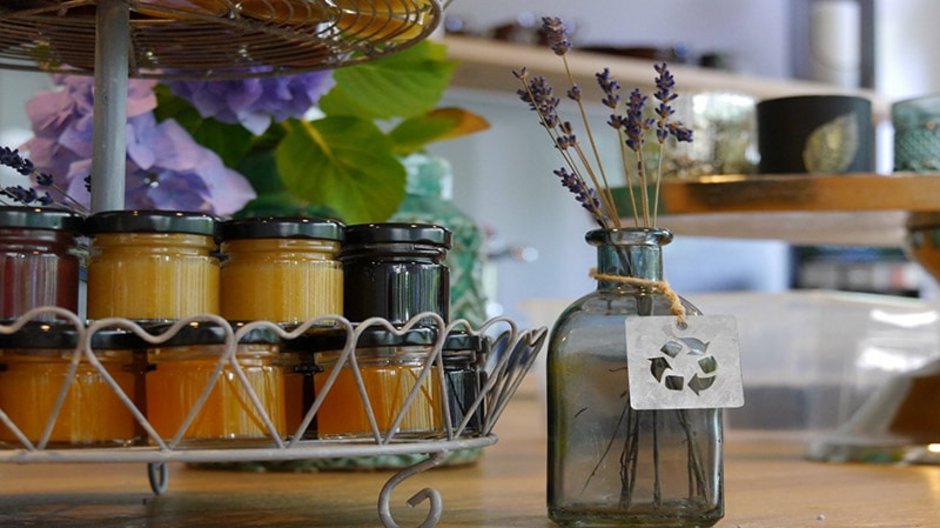 Breakfast for our employees has a long tradition in the Auszeit Hotel. After our breakfast hours end for the guests, we give our staff the opportunity to enjoy a hearty breakfast. In this way we avoid that food is unnecessarily thrown away, we protect our environment by avoiding waste and we are happy about our strengthened and happy employees!
Within the framework of our Bed & Breakfast concept, we pursue a lean hotel offer. This includes a conscious renunciation of all facilities that would mean a high cost and energy expenditure, such as wellness area, fitness room or sauna. Through the savings we can achieve in this way, we are constantly improving the quality of our offer, from which our guests benefit in the form of an attractive price-performance ratio with every stay.
Economically sustainable use of resources
Every day, we pursue the goal of using our natural resources as sustainably as possible. This is evident in both ecological and economic terms. In our hotel you will find energy-saving equipment such as LED lighting in all hotel areas, use green electricity and use bathrooms that are maintained without chemical pipe and sanitary cleaners. In addition, sustainable use of resources is also ensured by our waste prevention management.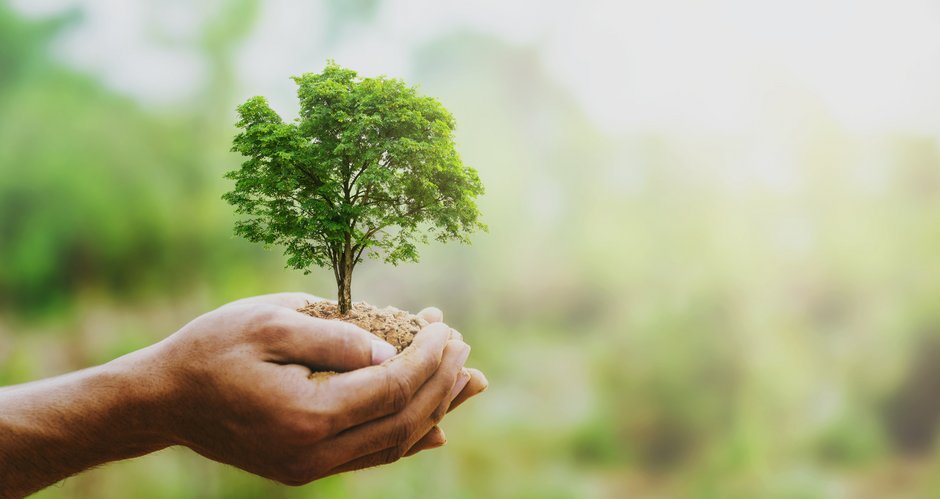 Sustainability - This investment pays off!
Auszeit Hotel Hamburg firmly believes that responsible action and sustainable investment always pay off. We do not measure the success of our investments by our economic operating results, but rather by the implementation of our philosophy and the image that results from it.
Book a cosy and beautiful room now to enjoy all the advantages of the Elbe region to the maximum!