Book now!
You can only have breakfast like this at the Auszeit Hotel
We love it fresh & regional. Convince yourself of our rich breakfast buffet, of course BIO & regional. Try the homemade jams, our spicy salads or would you prefer the rice pudding and semolina pudding like grandma used to make? You can't treat yourself to anything else. As you can see, breakfast is celebrated here. Of course, with an aromatic wild coffee from a social project. Either brewed with a filter or as a speciality from the machine. The choice is yours! Tea drinkers will enjoy our large selection of loose BIO teas. Whether as herbal, fruit or black tea. Just the way you like it! So please take a hearty bite. It is the best praise to our good spirits of the Auszeit breakfast kitchen. And if you like, you can simply take one or the other home with you from the Auszeit Shop.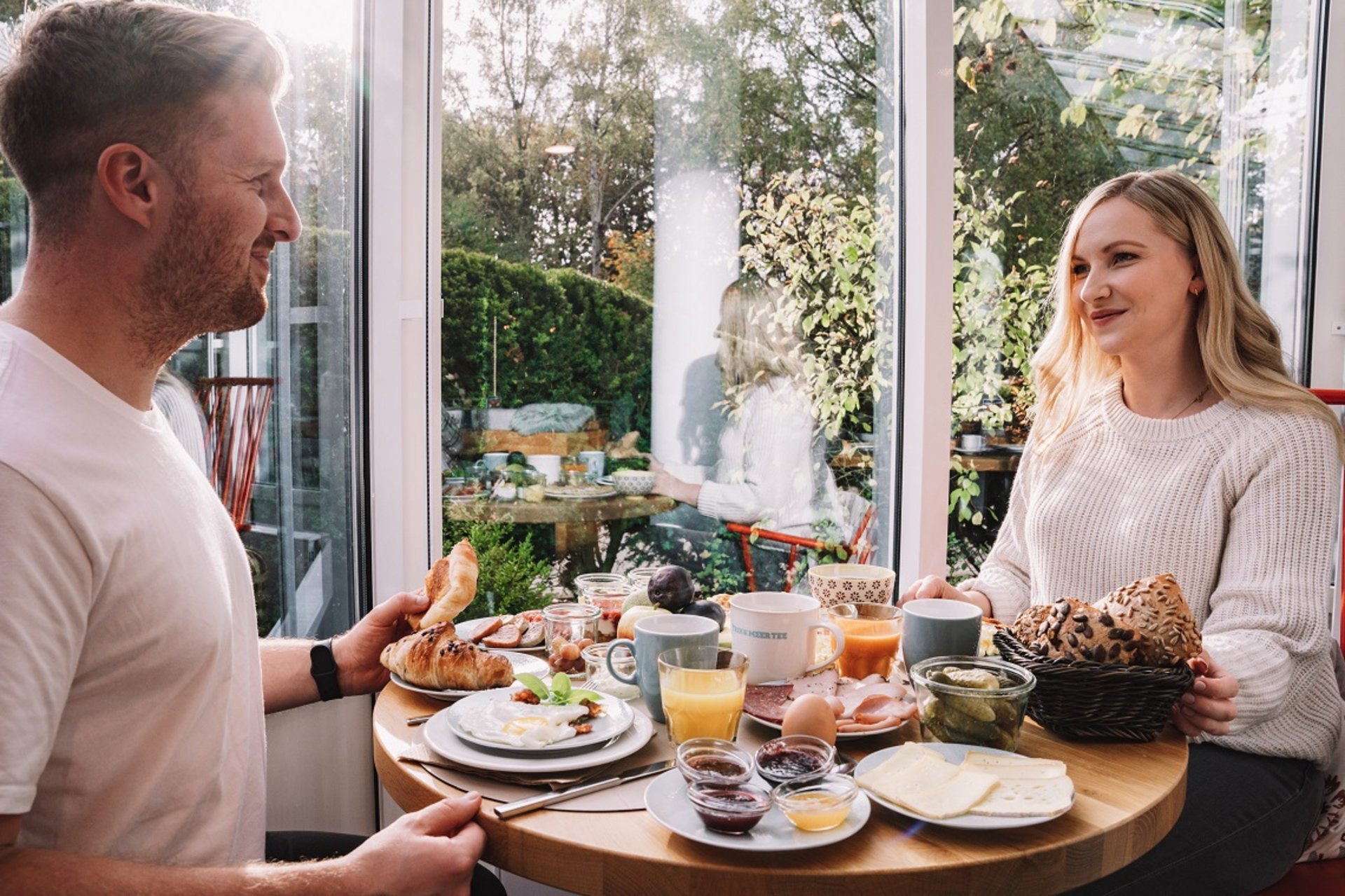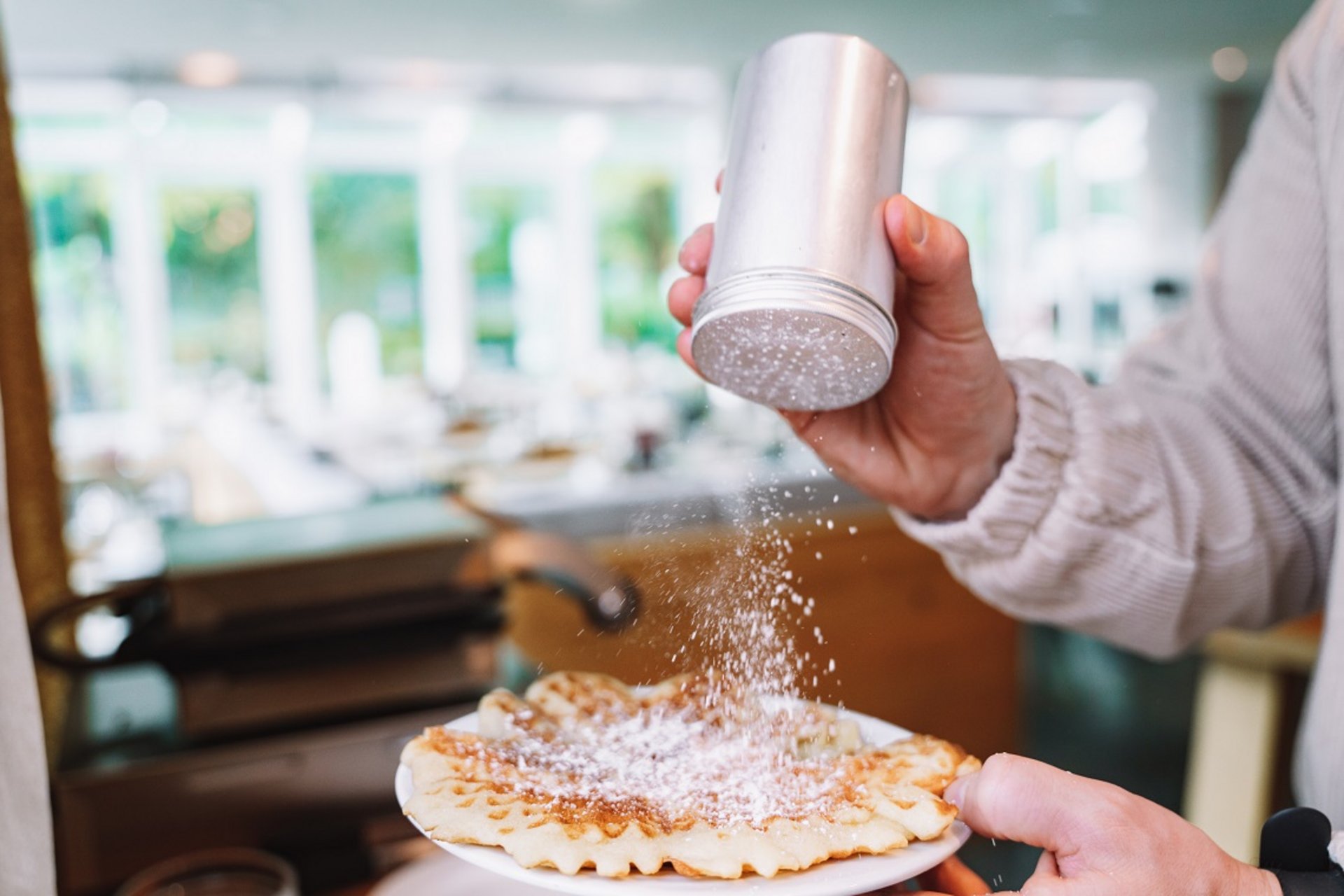 BIO tea selection
Fair trade wild coffee
BIO bread rolls
BIO breakfast juiceft
Apple juice from meadow orchards
BIO eggs cock & hen
BIO cheese selection
BIO muesli selection
Waffles to bake yourself
The food we offer you for your balanced breakfast experience comes directly from the region. We cooperate with small farms that place the highest value on animal welfare and sustainable agriculture. In doing so, we completely avoid food and ingredients that are industrially produced - entirely in the spirit of the Slow Food movement.